Boston Tech Deals Roundup - Acquisitions and Funding News (June 29th - July 13)
Here's your look at the acquisition and funding news in Boston tech from June 29th to July 13th!
---
IPOs

EverQuote is an online marketplace for auto insurance. EverQuote plans to list on the Nasdaq under the symbol "EVER."
Location: Cambridge
EverQuote is now hiring!
---
New Fund
Glasswing Ventures announced that it has raised a $112 million fund for an AI-focused fund it claims is the largest of its kind on the East Coast. The capital was raised over the course of 18 months and will fund cybersecurity and enterprise software with a machine learning focus.
Location: Boston
---
Aquisitions

SimpliSafe announced that Hellman & Friedman has taken a controlling interest in the company at a reported valuation of about $1 billion.
Location: Boston
SimpliSafe is now hiring!

Mimecast is utilizing Ataata's cybersecurity training and awareness platform as part of their email security software.
Location: Lexington
Mimecast is now hiring!

Autodesk announced that it acquired Assemble Systems in a cash and stock deal.
Location: Salem

Avecto, a leader in endpoint privilege management, acquired by Atlanta-based identity and access management company Bomgar.
Location: Somerville

DataRobot announced it has acquired Nexosis, an automated machine learning software company based in Columbus, Ohio.
Location: Boston
---
Funding

American Well is using the funds to scale their virtual doctor plans business.
Investors: Philips and Allianz X
Location: Boston
American Well is now hiring!

Toast plans to accelerate investment in research and development, recruit new talent, and expand its market presence.
Investors: T. Rowe Price Associates and Tiger Global Management
Location: Boston
Toast is now hiring!

Veridium is creating a different approach to enterprise security using biometrics and scanning.
Investors: Michael Spencer and Michael Powell
Location: Quincy

Catalog is creating DNA data storage technology.
Investors: N/A
Location: Boston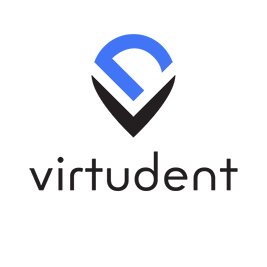 Virtudent is provider of mobile dental clinics and tele-dentistry services for employers.
Investors/Groups: B.406 Ventures, SpringRock Ventures, and Sparta Group.
Location: Newton

The company, co-founded by Andy Palmer, uses AI to to increase data analytics workflows. The company plans on using the funds to expand their marketing efforts.
Investors/Groups: SBI Investment, Intage Open Innovation Fund, Samsung Ventures, Fenox Venture Capital, and Alumni Ventures Group
Location: Cambridge

Perceptive Automata is a provider of AI technology for autonomous vehicles, and has just emerged from stealth.
Investors: First Round Capital and Slow Ventures
Location: Boston

Allego is the developer of the leading sales learning and coaching platform of the same name. The company had the announcement in addition to their customer growth.
Investors: General Catalyst
Location: Needham
---
Colin Barry is a Staff Writer & Editor at VentureFizz. Follow him on Twitter @ColinKrash