Thursday, December 6, 2018 - 6:00pm
The State of AI / Artificial Intelligence
Location:
General Assembly
Boston
,
MA
Today, tech startups and corporate giants alike are experimenting with artificial intelligence. We know it's coming, but where are we in the advent of AI and how soon will it weave into our daily lives—or has it already?
Overview:  From applications in AI across industries to major ethical debates, the panel will discuss the state of artificial intelligence and how it's evolved.
What You'll Take Away: Attendees will learn about major trends in artificial intelligence and take away key use cases to look out for in the coming years.
Why It Matters: Your job--and all aspects of your life-- will be impacted greatly by artificial intelligence in the very near future. Learn how to harness the power of AI to make it work to your benefit.
Please click here to share/tweet this event.
About the Presenters: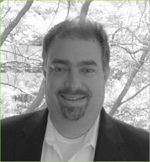 Eric Andersen is an Executive IT Architect focused on digital transformation through the design and implementation of complex enterprise cloud and cognitive solutions. He has over 19 years' experience architecting and delivering solutions for IBM's clients. In the role of chief architect, he has defined innovative cloud and cognitive solutions across retail, transportation, banking and wealth management, insurance, pharmaceutical, electronics, oil and gas, and public sector. He is widely recognized as a thought leader in cognitive solutions with IBM Watson, and has led architecture and development teams for applications such as virtual agents and chatbots, agent assist, guided conversation, and search and discovery applications based on structured and unstructured data. His architecture expertise also includes integration architecture and service-oriented architecture (SOA), workforce management and enterprise search systems, complex upgrade and migration planning, GIS systems, transportation routing optimization, and financial trading platforms. Eric is known for his innovative customer solutions, and has twice been the recipient of IBM's Outstanding Technical Achievement Award. He is an IBM Certified IT Architect as well as an Open Group Master Certified Architect.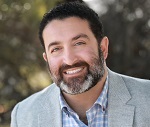 Navid Alipour - Co-Founder and Managing Partner, Analytics Ventures
Navid co-founded Analytics Ventures, a global venture studio providing end to end infrastructure to ideate, plan, form, launch, fund and validate brand new ventures in Artificial Intelligence. Navid has co-founded and invested in multiple AI based companies including CureMetrix and CureMatch. He looks to identify top tier scientists, academics or corporate partners, and then to work with them to turn their R&D into viable businesses. Navid serves on the board of Tech San Diego, helping develop San Diego's now thriving eco-system. He also serves on the boards of CureMetrix, AV Lab, Kazuhm, AlphaTrAI & AdTheos. He has been a panelist, judge, speaker or moderator at forums such as UCSD, USD, SDSU, CyberHive, HeraHub, MIT Forum, RSNA, U.S. News STEM Conference, and CONNECT. Navid holds a BA from UC San Diego, and a JD/MBA from the University of San Diego.
Experts to be added from:
Microsoft
Fidelity Investments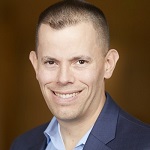 Chris Requena (moderator) - Lead Organizer, Boston New Technology and Chief Partnerships Officer, Cape Ann Development
Chris is an app/software innovator, business grower, community builder and people connector. Since 2011, Chris has led the tech and startup group, Boston New Technology, growing it into one of the largest in the world. BNT startups get extensive publicity and support from the community at monthly events and via BNT's network. Chris also co-founded hubEngage, a platform for employee communication and engagement. Chris is also Chief Partnerships Officer at Cape Ann Development Partners, which offers enterprise-class software, app and web development services. Chris greatly enjoys collaborating with clients and users to design and build innovative solutions that solve problems. Follow @CERequena.
Event Partners:

General Assembly is a pioneer in education and career transformation, specializing in today's most in-demand skills. The leading source for training, staffing, and career transitions, we foster a flourishing community of professionals pursuing careers they love. www.GeneralAssemb.ly / @GA_Boston
Boston New Technology is Supported by:

Cape Ann Development - Enterprise-class software, app and web development for startups! We offer the best value for early-stage companies who are not ready to hire full-time technical staff or need to quickly augment their existing IT staff. Visit www.CapeAnnDevelopment.com / Email Chris Requena: Chris "at" CapeAnnDevelopment.com

Kazuhm is a next-generation workload optimization platform that empowers companies to maximize all compute resources, from desktop to server, to cloud. Kazuhm securely and efficiently recaptures unused processing power to boost productivity and minimize unnecessary IT investment.
In efforts to build a community of like-minded individuals, Kazuhm launched the Get Your Head Out of the Cloud (GYHOTC) movement. Become a Cloud Buster and bring a more-balanced approach to cloud computing to your community. See what's in it for you! Contact: info "at" kazuhm.com / Follow @headout_ofCloud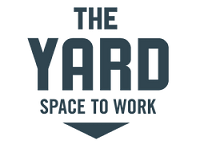 The Yard: Back Bay - Coworking, dedicated desks, and private offices in the Hancock. The Yard offers flexible, month-to-month memberships for entrepreneurs and creatives across Boston, NYC, Philadelphia, and DC. Members have access to high-tech conference rooms, lounges, monthly events and hundreds of business amenities. Sign up for a tour and get a FREE week trial here!
Agenda:
6:00 - 6:45 pm: Networking with pizza and salad served
6:45 - 7:30 pm: Panel kicks off with an introduction from GA
7:30 - 8:00 pm: Q&A
8:00 - 8:30 pm: Networking
Directions & Public Transportation:
General Assembly is 2 blocks from the MBTA Red line South Station at 125 Summer St, Boston, MA (at intersection with High St - map here). Show ID at the security desk and come to the 13th floor.
Parking:
There are parking meters along Atlantic Ave and other area streets, but we recommend parking at the Garage at Post Office Square ($9 after 4 pm) or LAZ Parking's 100 High St Garage ($11 after 5:30).
----------------------------------------- Attendance Terms ---------------------------------------
BNT is dedicated to providing a harassment-free and inclusive event experience for all members/participants. To attend, event registrants agree to these Attendance Terms, which are summarized on the registration page for this event and in the confirmation email sent to registrants.