Wednesday, June 21, 2017 - 6:00pm
"Navigating Online Dating | BostonSpeaksLove"
BostonSpeaks invites you to join BostonSpeaksLove, a one-of-a-kind monthly panel discussion featuring relationship experts, local celebrities and rockstars discussing the latest scope on dating, relationships, sex and love.
JUNE 2017 - NAVIGATING ONLINE DATING
Dating can be difficult, but the online version has its own set of quirks, rituals, and pitfalls. The whole idea of online datinggenerates a spectrum of reactions: exhilaration, fatigue, inspiration, fury. Many singles compare it to a second job, more duty than action. With so many unlimited options the process can be exhausting and discouraging. The typical American spends more of his/her life single than married, which means we are likely to invest ever more time searching for romance online. Is there a way to do it more effectively, with less stress? Let Bostonspeakslove ease you into navigating the online dating with more joy, fervor and most importantly success.
Takeaways:
Build a better profile to get noticed
Communicate more effectively to get in person meeting
Stay authentic and true to yourself
Share and know your interest
AGENDA:
6:00-6:15pm: Networking & Chit-Chats
6:15-6:20pm: Introductions, Sponsors, Announcements
6:20-6:30pm: Featured Guest Performance
6:30-7:45pm: Panel Discussion/Audience Interaction
7:45-8:00pm: Closing, Shout-outs, Networking
PANELISTS: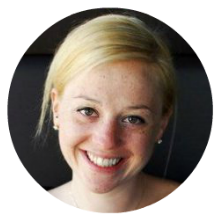 Julie Nashawaty is the Founder and CEO of Aste (www.aste.io), a company founded to verify that your online date truly is who they say they are. Aste is the only human powered solution leading the fight against online dating fraud, committed to keeping our world safe one date at a time. When Julie isn't out and about speaking to the dark sides of online dating, she is joining forces with like minded companies on a mission to make the world a little safer. She has been in major publications, has been on radio and news shows, and recently won the grand prize at Mass Innovation Night. When she's not sleuthing she can be found running her successful shared space Airbnb, at spin class, or clinking drinks in cheers to another successful day in the universe.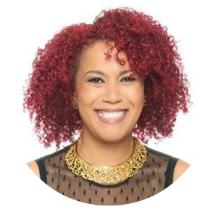 Catherine Storing is an international best-selling author and a TEDX/Keynote Speaker. Catherine is the author of 13 books –several of them are best-selling books that arehelping people develop more confidence andself-esteem all over the world. Catherine'sbooks and writing empower others toembrace, celebrate and showcase their uniqueness, beauty and gifts.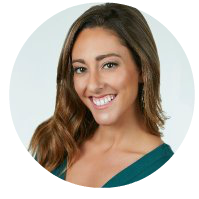 Nikki Hurst - After earning a degree in International Business and Finance, Nikki uncovered a special interest in the behavioral psychology of business professionals that lead to a publication on Cultural Intelligence (CQ). It was this curiosity that lead her to leave her successful career on the trading floor and take her passions back home to Boston. Nikki is always seeking out her next adventure, from sandboarding in Dubai to bungee jumping in Ecuador. She is a self-proclaimed burger connoisseur and lover of craft beers and live music.
YOUR HOSTS: SANJA MUTABDZIJA AND KIT PANG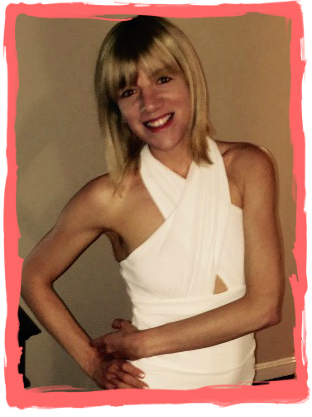 Sanja Mutabdzija - As a Director of Events Sanja Mutabdzija works for a nonprofit organization, a small think tank in Cambridge, called Network for Excellence in Health Innovation. As lead on all events she coordinates, plans and manages logistics of all convenings, annual conferences and all major fundraising events.
Prior to moving to Boston Sanja lived in NYC where she worked as a director of sales where she developed, implemented and monitored programs to maximize productivity and client satisfaction.
She holds a bachelor's degree in journalism with a concentration in public relations from Emerson College. She received an Associated Press Academic Achievement Award for her feature story on "Homelessness Today". 
Sanja always had a strong dedication and passion for 'human" connection. After meeting Kit at one of his TEDX seminars, she realized she wanted to get more involved in building a stronger connection and better communication within her community. So far she is affirmed that the journey is thrilling and fulfilling.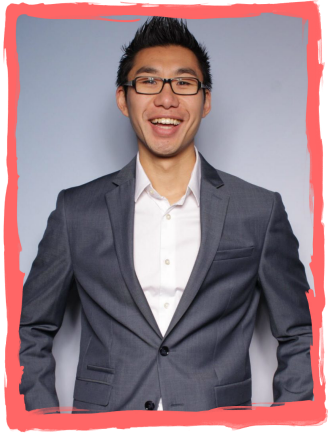 Kit Pang is a Communication Expert, TEDx Speaker Coach, TEDx, Inbound and Keynote speaker, the host of the BostonSpeaksSeries and the founder of BostonSpeaks. He is on a mission to help individuals become exceptional speakers and communicators. He started BostonSpeaksLove in order to build a community where individuals could come together to connect, learn, relax after a long day, talk openly about the birds and the bees and most importantly, have fun! @kitpangx www.bostonspeaks.com

What Is BostonSpeaks?
Public Speaking, Presentation and Communication Training. BostonSpeaks is dedicated to enhancing your communication skills to drastically improve your relationships, self-awareness and professional success. Learn more about how you can improve your commuication and public speaking through coaching and classes by visiting our website. www.bostonspeaks.com.