Thursday, November 8, 2018 - 6:00pm
Location:
Simmons University
Boston
,
MA
Organization:
American Association of University Women (AAUW)
Feeling stuck? Undervalued and underpaid?
Ready to take your professional leadership to the next level?
Nationwide, women are fed up with the gender leadership gap and gender pay gap. The good news: we're taking action to break the status quo and lift up all women until gender equity become reality.
About Empower Boston
Join AAUW in partnership with the Mayor's Office of Women's Advancement for Empower Boston, an event to provide women with the leadership skills and networking opportunities necessary to succeed in their careers.
We'll kick off the evening with words of wisdom from a local leader, break into an intensive one-hour professional development workshop, and close out our evening networking with more than 50 young professional women over drinks and hors d'oeuvres.
Agenda
6:00 – 6:30 pm: Check-in and light refreshments
6:30 – 6:45 pm: Welcome and keynote address
6:45 – 8:00 pm: Breakout sessions (choose one)
8:00 – 8:15 pm: Group recap
8:15 – 9:00 pm: Networking and drinks
Participants can choose to attend either breakout session:
Salary Negotiation 101: Anxious about negotiating your salary? In this one-hour AAUW Work Smart workshop, you'll learn the basics of negotiating your salary and benefits for a new job. By the end of this workshop, you'll be equipped with the skills to successfully and confidentially negotiate for what you're worth.
Develop Your Professional Leadership Action Plan: In this one-hour session, you will inventory your skills, accomplishments, and experience to gain confidence - as well as learn how to communicate your achievements and prepare to advance your career. By the end of the workshop, you'll have identified leadership qualities for enhancing leadership in your position, organization, or industry.
Questions? Reach out to empower@aauw.org.
---
More about our partners:
She+ Geeks Out
She+ Geeks Out's mission is to educate, promote and support diverse and inclusive companies and organizations. We provide tech and tech-adjacent women an opportunity to network and connect with each other and with companies who wish to hire them, as well as provide companies with diversity, equity, and inclusion training.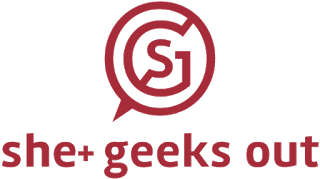 Mayor's Office of Women's Advancement
The Mayor's Office of Women's Advancement is an embodiment of Mayor Martin J. Walsh's commitment to advancing and supporting women in the City of Boston.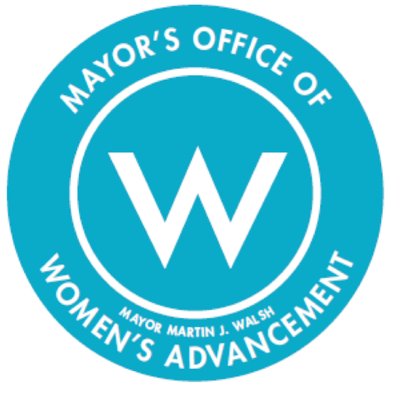 By submitting your email address, you agree to receive updates about news, programs, and special events from AAUW and our event partners.