Boston Tech - Next Week's Must Attend Events (Oct 24 - Oct 30)
As expected, this past week was very busy. Lots of people were out networking at WE BOS, TUGG's Tech Gives Back, and lots of other major events.
I was able to attend the Forbes Under 30 Summit on Monday and Tuesday. I wrote a story on VentureFizz yesterday with my takeaways and pictures.
Coming soon... the MITX DesignTech Summit on Nov. 3. We have a deal for VentureFizz readers! If you are not a MITX member and would like to save $75, you can email Brianna Allard and she will get you registered with the discount.
Here's your preview of events in Boston's startup and tech sector for next week. 
Monday, October 24
TechSandBox - Connected Data is More Valuable Than You Think: including ThingWorx
5:30pm - TechSandBox, 105B South Street, Hopkinton
​Tuesday, October 25
DLA Piper LLP - Anatomy of a Fail: Lessons from the Monkey Ballers crash at the Redbull Flugtag Challenge
5:00pm - Law offices of DLA Piper, 33 Arch Street, Boston
Alpha Loft - Founders Series
5:30pm - Alpha Loft, 10 Vaughan Mall, Suite 205, Portsmouth, NH
LearnLaunch Institute - Marketing in Edtech (Class 5): PR - Is It Really Worth the Money?
6:00pm - First Republic, 1 Post Office Square, Boston
Science Club for Girls - 9th Annual Catalyst Awards
6:00pm - District Hall, 75 Northern Ave, Boston
She Geeks Out - October Monthly Event Sponsored by Velir
6:00pm - Velir, 212 Elm Street, Somerville
Wednesday, October 26
TiE-Boston - Digital Health: How do we get to universal adoption?
6:00pm - CIC, Havana Room, 1 Broadway, 5th Floor, Cambridge
The Ad Club - 56th Annual Hatch Awards
6:00pm - House of Blues, Boston
CarGurus - Recruiting Event: Opportunity to win tickets to the Celtics home opener (submit your resume by Oct. 24)
Thursday, October 27
Matter Communications & MassTLC - Lunchspotting at Localytics
12:00pm - Localytics, 2 Center Plaza, Boston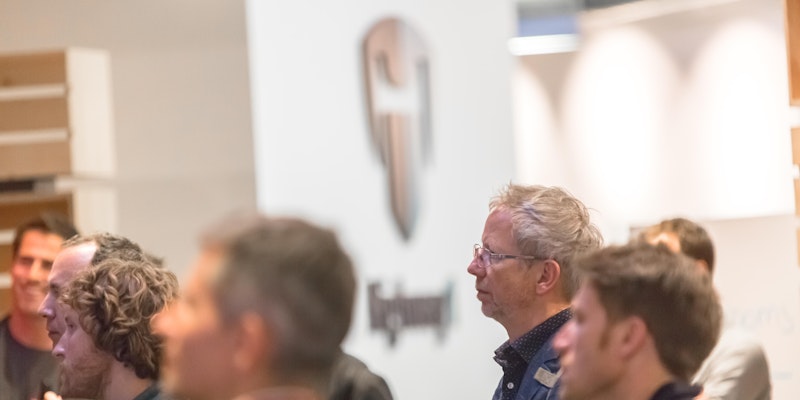 Highway1 - Application Launch Party Boston
6:00pm - WeWork Fort Point, 51 Melcher Street, Boston
The Capital Network - TCN Upstart: Food Night with: Adam Salomone (The Food Loft) & Bob Stringer (Edible Ventures/Crimson Seed Capital)
6:30pm - Venture Cafe, One Broadway, 14th Floor, Cambridge
Friday, October 28
Audible - Three-Day "Future of Listening" API Hackathon (Oct. 28, 29, & 30)
6:30pm - Cambridge Innovation Center, 1 Broadway, Cambridge
Keith Cline is the Founder of VentureFizz.  Follow him on Twitter: @kcline6.
Image via Shutterstock