Boston Tech - Next Week's Must Attend Events (Mar 20 - Mar 25)
Here's your preview of events coming your way in Boston's startup and tech sector!
Monday, March 20
General Assembly Boston - Start Making: Ideas To Actions
6:00pm - Hatch Fenway, 401 Park Drive, Boston
​Tuesday, March 21
The Berkman Klein Center For Internet & Society at Harvard University - The Things of the Internet
12:00pm - Berkman Klein Center for Internet & Society at Harvard Universitity, 23 Everett Street, Cambridge
MIT Enterprise Forum of Cambridge - Driving Change: Autonomous & Electric Vehicles
5:30pm - MIT Stata Center, 32 Vassar Street, Cambridge
Alpha Loft - Founders Series: Featuring Dave Arnold & Kevin Low
5:30pm -  Alpha Loft, 844 Elm Street Suite 100, Manchester, NH
BostInno - BostInno's Tech Madness
6:00pm - Game On Fenway, 82 Landsdowne Street, Boston
Mobile Tea #Boston and MassTLC - Mobile Tea #15: Tech Trill
6:00pm - TripAdvisor, 226 Causeway Street, Boston
Boston Entrepreneurs' Network (Boston ENET) - Sales Models - Online, Inside, and Field Sales - How and When to Choose a Sales Model for Your Startup
6:00pm - Pivotal Labs, 145 Broadway, Cambridge
Drinks on Tap - Drinks on Tap - Demos, Drinks, and Discussions about Mobile Development
6:00pm - Ned Devine's, 1 Faneuil Hall Market Pl, Boston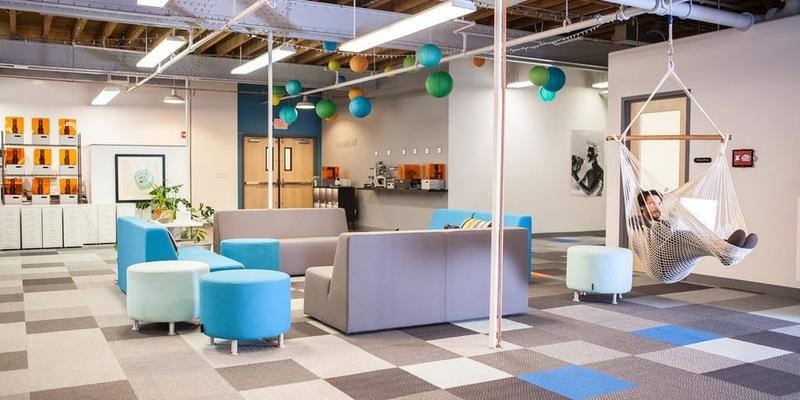 Formlabs - Sales Mixer
6:30pm - Formlabs, 35 Medford Street, 3rd Floor, Somerville
Wednesday, March 22

North Shore Technology Council - A New Perspective: Drone Applications for Local Businesses
7:00am -  Peabody Marriott, 8a Centennial Dr, Peabody

WIT Accelerate - Accelerate Startup Challenge Spring 2017 PitchRound
5:30pm - WIT Entrepreneurship Center, 550 Huntington Avenue 2nd Floor Willson Hall, Boston

MassChallenge - MassChallenge Entrepalooza 2017
6:00pm - Royale Boston, 279 Tremont Street, Boston
Thursday, March 23
​
The Capital Network - Build a Cap Table and Understand the Dilution Impact of Early-Stage Investment
12:00pm - Nutter McClennen & Fish, 155 Seaport Boulevard, Boston
TUGG - TUGG Makes Boston - 11th Annual Wine & Tequila Party
6:30pm -  The Innovation and Design Building, 23 Drydock Avenue, Boston

Innonorth - InnoNorth: Women in Technology
7:00pm - Opus Underground, 87 Washington Street Downstairs, Salem
Saturday, March 25
General Assembly - 2017 Baseball Hack Day
10:00am - General Assembly Boston, 125 Summer Street, Boston
Harvard Business School - HBS Music Summit 2017
5:30pm - Harvard Business School, Boston
---
Colin Barry is a contributor to VentureFizz. Follow him on Twitter @ColinKrash.